"Design that creates an enabling home, and what is known as universal design that can accommodate people of all abilities, does not mean sacrificing appearance," Olsen says, commenting on the stylish aesthetics of the residence. "Universal design can be beautiful and accessible at the same time."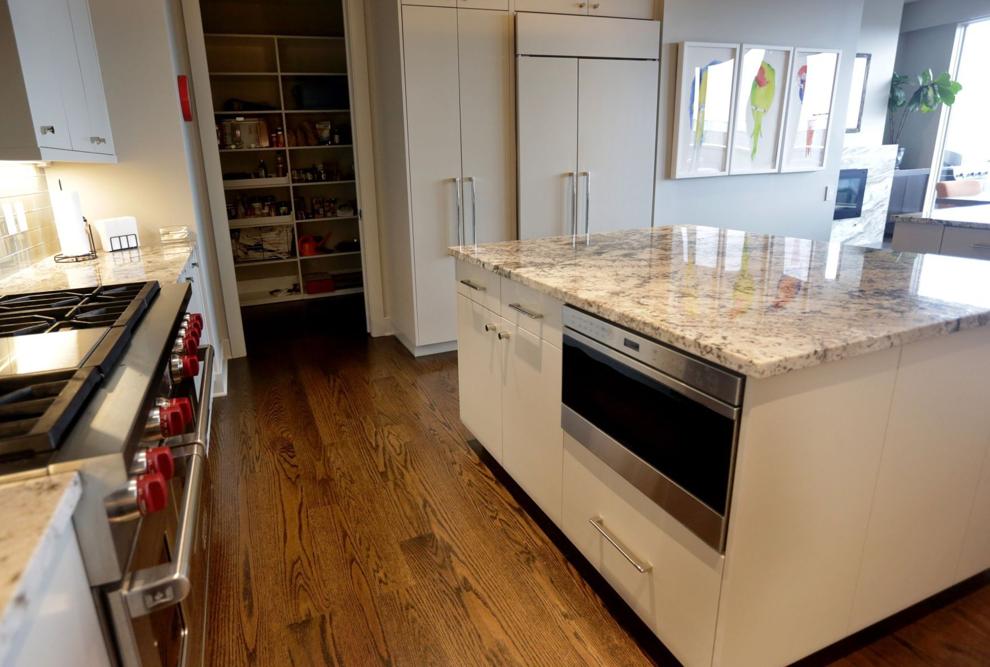 Entry is through an oversized, automatic-opening, ornate wooden door that opens onto a spacious foyer. The view is out toward a northern-facing window wall, beyond which a long narrow patio runs the length of the condominium, with several areas for seating and an outside wall-mounted television.
To the right of the foyer, living room furniture is centered on a gas fireplace enclosed by a marble hearth, while to the left there is a walk-behind, freestanding bar with a marble top and a glass-front liquor cabinet.
Farther left is the dining room with a second fireplace, and the kitchen, with a 300-bottle climate-controlled wine vault nearby.
To the right of the foyer the bedroom wing contains three spacious bedrooms and an office, all enjoying the view out the window wall.
Wall colors include stylish but subtle hues of grays and whites.
Despite the upscale appearance of the residence, someone could easily visit Chao's condominium and be unaware of the changes that have been made to accommodate his needs. But the modifications are there.