Are you moving into your new home soon? First of all, congratulations! While you're in the process of packing your stuff in preparation for that new life chapter, take some time to make your new home more safe and secure.
We've listed a few essential tasks that can save you time and trouble before your actual move. Before you get started, remember — tackle projects at your scale. It's up to you if you want to undertake big projects, like remodeling a bathroom or knocking down walls for more open space.
Pre-Move in Checklist: Ten Things To Do Ahead
1. Check Wirings and Electrical Systems.
While most homes have electrical outlets according to building code standards, you might need additional ones in certain areas of your house. Although you can opt to buy extension cords, they might look messy or pose a fire hazard. This is all too common in the entertainment area, kitchen, and even the garage. In some cases, additional lighting will also require an electrical wiring setup. These fixes are easier to complete in empty rooms, which is why we recommend doing it before you move in. The work can be completed by a trusted professional electrician without you having to shift or cover heavy furniture.
2. Install and Check Air Conditioning and Heating Systems.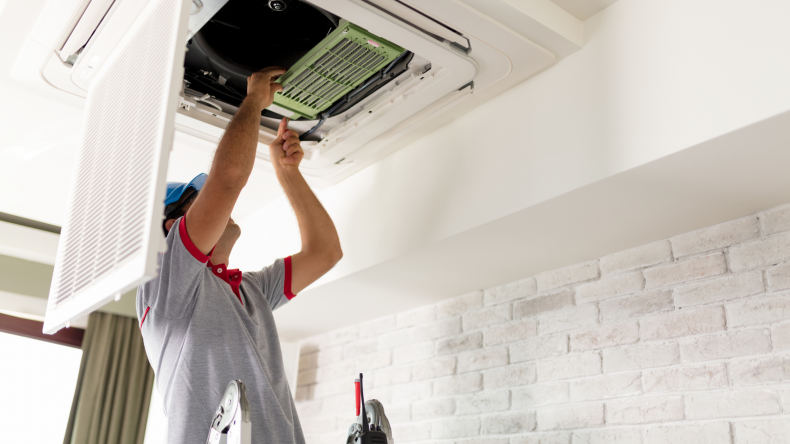 Get an HVAC professional to run a general test on your air conditioning and heating systems before you move in, so you can address issues you might be unfamiliar with. An HVAC professional will also check drainage, leakage, unusual noise, and odors that could indicate problems in the near future.
3. Make Sure All Utilities Are in Order, Including the Ones in Your Old Home.
It's cumbersome (and costly) to manage the electric, gas, water, heating and cooling, phone, and internet in both your old and new homes simultaneously. Make sure you have all the utilities working in your new home before you move in — and the utilities in the old home cut off as soon as you move out. Double-check that you have the right equipment set up to get your utilities up and running.
4. Find Where the Fuse Box and Water Valve Are.
Know where they are, and know how to use them. If you already have an electrician or a professional handyman over to do some general repairs or fixes, ask them to show you how to work them — and what to touch and not to touch. Your electrician and handyman will also be able to identify if the fuse box and the water valve might have some issues and will be ready to fix them if needed.
5. Childproof Areas To Avoid Future Accidents.
Slippery floors, a loose floorboard, or a corner jutted out along a pathway — these are all disasters waiting to happen. Go through each room and pathway and check for items that stick out or could cause anyone to slip, trip, or fumble. If you have kids, take note of any sharp corners that children might stumble into. If there are things that require major repairs, you don't necessarily have to do it right away. Jot them down in a list so you won't forget.
6. Check if You Have Enough Storage and Closets.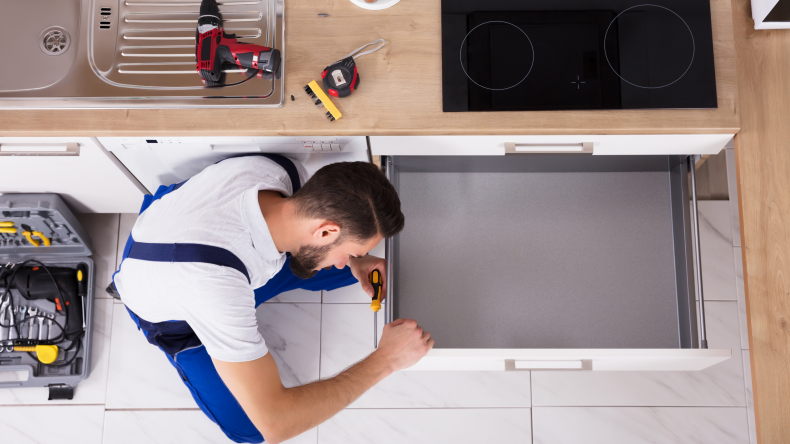 At this point, you've either packed your things or even brought them to your new place. You probably have a general idea of how much stuff you'll be bringing to your new home. If your new place doesn't have enough closets or storage, now's a good time to hire a carpenter to help install a closet or storage system. While DIY might be a cheaper approach, it's quicker and safer to have professional installers do it for you. Plus, you can also consult on what kind of system would be ideal for your place, saving you money instead of eyeballing the dimensions.
7. Change Your New Home's Locks and Keys.
When moving to your new home, it's advisable to change the locks. Whether it's a house, a condo, or an apartment, you don't know who else has access to your new home. Changing locks is also an opportunity to install or reinforce locks to other entry points. New locks will give you peace of mind, so you can focus on enjoying your new home.
8. Apply a Fresh Coat of Paint To Give Your New Home the Life It Deserves.
There's no such thing as a perfect home, but the right paint color goes a long way. Painting before you move in means you don't have to go through the trouble of covering every inch of your furniture. Before you DIY, consider that painting often takes longer than you might think. When you hire a crew of professional painters to do the job, you can be sure they'll do a great job, including any major patching, priming, or trim work.
9. Give Your New Home a Very Deep Clean.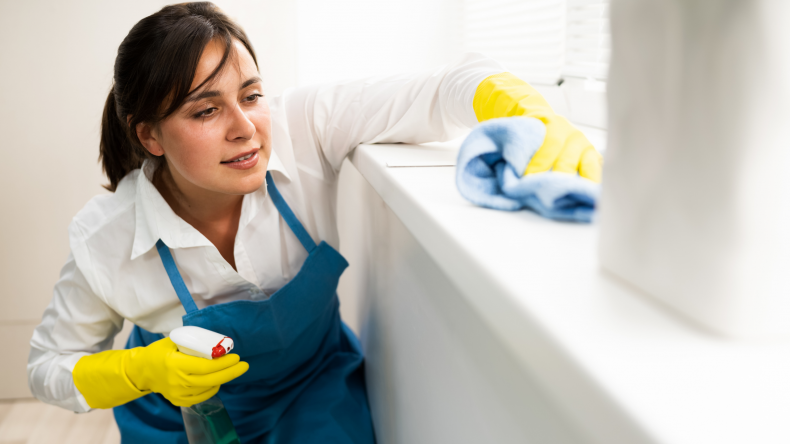 When you move, walk into a new home that's completely clean. Cleaning is hard work, and if you don't have the time or energy to clean yourself, hire professionals to do it. Hiring house cleaners before you move in ensures a sparkling home, since they'll tackle hard-to-reach areas. They can also buff out old stains and other hard-to-clean dirt.
10. Do a Final Walkthrough To Spot Any Last-Minute Problems.
Before you move in with the furniture and all of your belongings, doing a final walkthrough can help you spot things you may have missed previously. During this time, you'll also want to check that all agreed and requested repairs and fixes have been finished correctly and that everything in your house is in working order.
Get Free Estimates To Prepping Your Home Before Moving In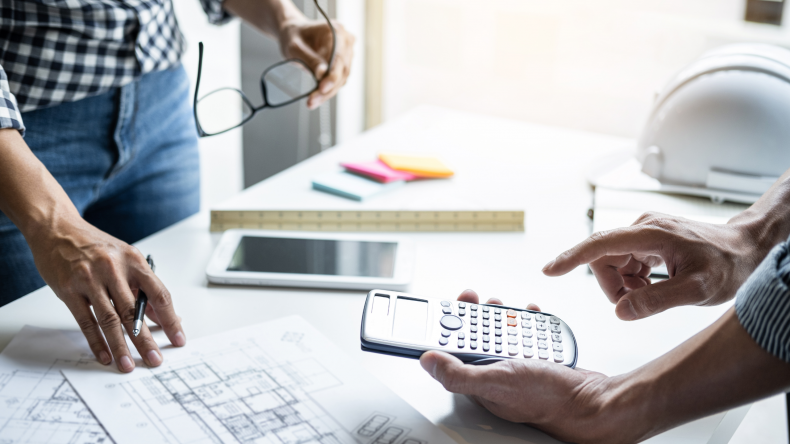 Preparing your new home before moving isn't easy and comes with additional costs. But once it's done, you'll be glad you did it. It makes the transition to your new home safer and more comfortable.
You can get all the professional help you need in preparing your new home with Thumbtack. Thumbtack is the app that helps customers and local service providers find each other. You can get free cost estimates and book professional services like electrical and wiring services, cleaners, handyman services, landscaping services, plumbing, and other home renovation and maintenance services. They also have free project guides to help you get started, especially for fixing up your new home before you move in.
Visit Thumbtack.com to hire professional services to help you prepare to move into your new home here.
We may earn a commission from links on this page, but we only recommend products we back. Newsweek AMPLIFY participates in various affiliate marketing programs, which means we may get paid commissions on editorially chosen products purchased through our links to retailer sites.